MLOps Training Course & Certification by Expert Trainer
Description
Our DevOpsSchool will help you to complete this MLOps training course which is led by professional trainers to provide you best training & certification.
The MLOps is a set of performs for collaboration and communication between data scientists and operation professionals that aims to deploy and maintain machine learning models in production reliably and professionally.
This training program covers various characteristics of software development with continuous delivery, automation, AI, MLOps engineers, configuration management, continuous integration, Big data, ML pipeline, Machine learning, Deep Learning models, continuous testing, etc.
Key Highlights
It includes Live & Interactive Sessions, 250 Hrs. Self-paced Videos, 60 Hrs. Project and Exercises which is certified by DevOpsSchool. Also, we will provide Life lifetime access to Videos Library, Interview & Assessment Support, and Designed for Working Professionals & Fresher, hands-on, Lifetime Free Upgrade using Videos Library. In our Institute, about 900+ Clients and 8000+ students enrolled for the 12 weeks program for weekends. In the 1st week of every month, batches start with 50+ hiring partners. For enrollment, the EMI options are also available for you. The DevOpsSchool is one of the top institutes for training and certification programs with a rating of 4.6 out of 5.
SUB Menu
Upcoming Batches | Eligibility | Skills Covered | Tools Covered | Curriculum & Course Details | Certification | Reviews | Projects | FAQs | Videos | Our Gallery
Upcoming Batches
1st week of every month
Eligibility
Software testers
System administrators
Application developers
DataOps engineers
Software engineers
Data engineers
Data scientists
DevOps Practitioners
Operations professionals
Integration specialists
Data Mining Specialist
ML engineers
Data and Analytics manager
Model Risk Managers/Auditors
Aspirants looking to work as MLOps professionals can apply for this course.
Who is this program for?
This program is for Data Mining specialists, Data scientists, Data engineers, software engineers, DevOps Practitioners, and related professionals.
Eligibility for this program
Basics of DevOps & Machine learning will help.
Skills Covered
Creating and managing ML pipelines
Scaling
Cloud computing
Deploying models
Monitor, optimize and maintain models
Identify and use core technologies required to support effective MLOps.
CI/CD practices in the context of ML systems
Configuration
Implementation
Data augmentation
General Data Protection Regulation (GDPR)
ML Metadata
Data Pipelines
Model Pipelines
Deploy Pipelines
Model Baseline
Human-level Performance (HLP)
TensorFlow Extended (TFX)
Data validation
Tools Covered
Kubeflow
MLFlow
Data Version Control (DVC)
Pachyderm
Metaflow
Kedron
Seldon Core
Flyte
ZenML
MLRun
AWS
Amazon SageMaker
Domino Data Lab
Valohai
Iguazio
H2O MLOps
Neptune.ai
Cloudera Data Platform
Curriculum & Course Details
Introduction to ML workflow and the need for Pipelines
Introduction to Tensorflow Extended (TFX)
Data Ingestion using TFX
Data Validation using TFDV
Data Pre-Processing using TFT
Model Training using TFX
Model Analysis and Evaluation using TFX
Model Deployment using Tensorflow Serving
The orchestration pipelines – Apache Beam, Apache Airflow and Kuberflow
Certification
The Certification always plays a major role as it leads you towards dedicated knowledge and skillsets.
It provides you the ability to stand out from others.
It provides you a platform during an interview by impressing the interviewer through your certification.
The DevOpsSchool benefits you get this certificate by making it worth it to have it.
DevOpsSchool provides you a completion certificate after the succession of your training. it will be proof of your ability of knowledge and skills.
The training will be provided by IT expert trainers who will make you an expert professional to hold this certificate.
Reviews
We had given so much good training to our 8000+ participants from different countries from the globe. We have got excellent ratings that help us stand out from other institutes and be proud. We proudly can say that we have helped so many individuals and working professionals to build their careers. Here are some of the recent reviews that we have got from our participants who are happy by being a part of DevOpsSchool.
Projects
In this entire training program, you will get a practice project to work on, which will help you to implement your learnings, and also, it will enhance your knowledge and skills. By the help of important tools and platforms, you will have a real-world experience where we help you to visualize a real development environment, testing environment, and production environment.
Videos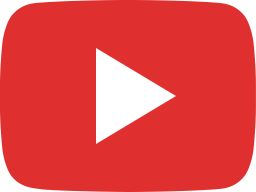 DevOpsSchool's Student Review, Feedback & Testimony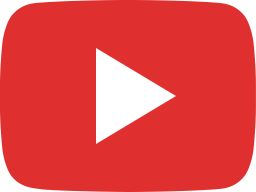 DevOpsSchool's Student Review, Feedback & Testimony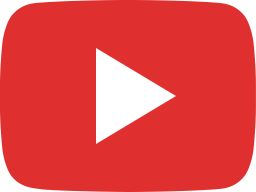 DevOpsSchool's Student Review, Feedback & Testimony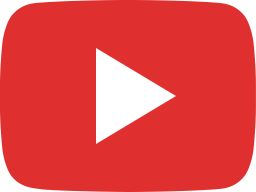 Why Choose DevOpsSchool | Reviews | Testimonials | Learner's Feedback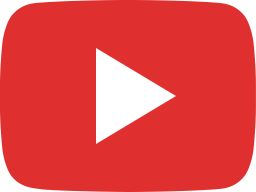 DevOpsSchool's Student Review, Feedback & Testimony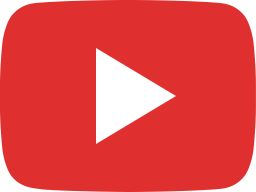 DevOpsSchool's Student Review, Feedback & Testimony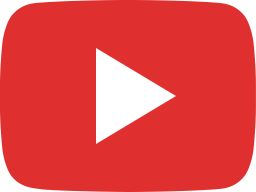 DevOpsSchool's Student Review, Feedback & Testimony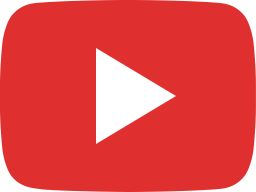 DevOpsSchool's Student Review, Feedback & Testimony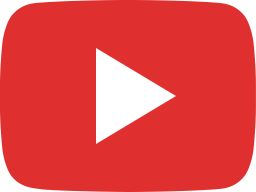 DevOpsSchool's Student Review, Feedback & Testimony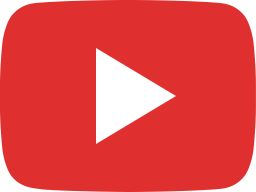 DevOpsSchool's Student Review, Feedback & Testimony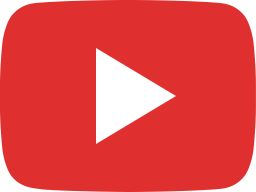 DevOpsSchool's Student Review, Feedback & Testimony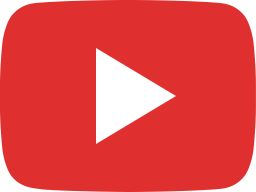 DevOpsSchool's Student Review, Feedback & Testimony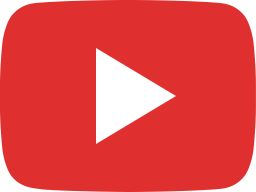 DevOpsSchool's Student Review, Feedback & Testimony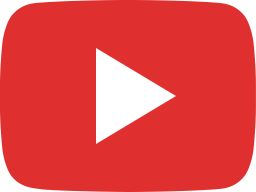 DevOpsSchool's Student Review, Feedback & Testimony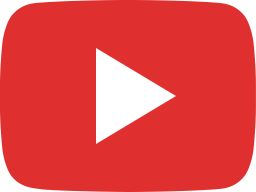 DevOpsSchool's Student Review, Feedback & Testimony

FAQs
1. Will I get technical support after completion of training?
Yes, it's free of cost for a lifetime. We will give you can access to our Google drive where you can drop your query and our trainers will respond to you back.
2. Why should I learn a DataOps course online instead of offline?
This is the best option to keep you and your instructor safe in this dangerous pandemic. As well as the environment and benefits that you will get in offline classes same we will provide you in online classes. We will make your experience much better and more comfortable than offline classes. That's why we provide live and instructor-led online classes where you can interact with your instructor to clear your doubts.
3. How long will it take to complete the course?
It will take approx. 3 Hrs. to fully complete the course.
4. Will I get any placements after the training?
We don't provide any placements as of now but we can provide you with an interview kit to help you out and with that, you will have the confidence to crack any interview.
5. What are the pre-requisites to learn DataOps?
Basic knowledge of SQL/YAML
Familiarity with Linux
6. Can a non-technical person learn DataOps?
Yes, but it will be very hard to learn because here the technical words and platforms will be used that he will be not aware of so in my recommendation you shouldn't try but if still if you want to then you should be very concentrated and honest with you as you have to work hard.
7. Do you have online classes or offline classes?
As of now online classes but he it is a group of people requirement then we can discuss offline classes.
8. Will I get the job after completing this course?
Yes, you will be fully capable to perform any task given to you by your domain senior or manager. As you will be a certified engineer who will have all the required skills and knowledge to perform any task.
9. Which kind of certification will DevOpsSchool provide?
It's a completion certificate. It will show that you have completed the training and have the right skills and knowledge to perform the task assigned by your company.
10. How to start a DataOps career?
You can go for self-learning materials like Pdf, Slides, youtube videos but there is one more option that is our DataOps program. It's our DataOps certified program that will teach you from basic to make you able to understand and perform AiOps engineer tasks.
11. Who will be my trainer?
As we have so many trainers, it's impossible to tell you quickly, as we have to go through their availability. But we can assure you you will get the best trainer as we have a group of best trainers who are very experienced and skillful trainers. They have 15+ iT working experience.
12. Can I get a demo session?
We don't provide any demo class but instead of that, we can provide you with a class recording so that you can take your decision.
13. Do we have classroom training?
Yes, Classroom training is available in Bangalore, Hyderabad, Chennai, and Delhi locations. At a distance from these cities, the classroom sessions can be possible if the number of participants is 6 plus in that specific city.
14. How will I execute the hands-on?
All the Hands-on are to be executed by our trainers on DevOpsSchool's AWS cloud. We will provide you the step-wise guide to set up the LAB which will be used for doing the hands-on exercises, assignments, etc. Participants can practice by setting up the instances in AWS FREE tier account or they can use Virtual Machines (VMs) for hands-on.
15. What if I miss any class?
In that case, we have two ways to get to know what topics have been covered, 1st- We will share the class recordings, notes, etc. with you, and 2nd – you can attend any other session under 3 months.
Our Gallery